Financial Planning
---
Financial and Investment Services
Using a comprehensive and confidential financial profile based on income, expenses, individual needs, and desires, we will explore current lifestyle, and prepare a prudent financial plan. Based on this information, we will help you implement a sound, well-thought-out financial strategy. We will examine sources of income, fringe benefit plans, and assets, to show ways to reorganize these areas to help meet your specific needs. By looking at the whole picture, you'll have a better understanding of how decisions can help provide a healthy financial outlook.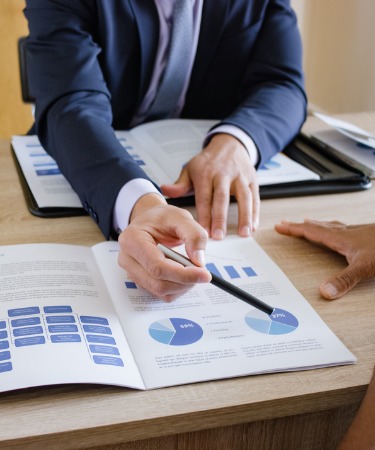 Your future lifestyle depends on the decisions you make today. We can help you stay on the right path.
Estate Planning
This isn't just about avoiding taxes and planning for care during your "slow go" years. It is about leveraging the nest egg you worked so hard to build to create a lasting legacy that incorporates your values and your desire to help family members, charities or worthy causes.
Effective estate planning can potentially accomplish the following:
Provides financial stability for your surviving spouse.

Preserve assets for later generations.

Provide care and support for your children or grandchildren, especially minors or those with special needs.

Support a favorite charity, college, or cause with a gift of money, securities, or other property.

Ensure your assets are distributed in a timely manner with a minimum of legal hassle.

Minimize the taxes and expenses that can be incurred when settling an estate.

Provide sufficient cash to meet expenses and avoid the forced sale of assets.

Make certain your family business can survive after your death.

Provide a legacy for future generations
Estate needs can vary widely based on your personal situation, so your plan must be customized to maximize your savings. Before you undertake your estate planning, think about these questions:
How important is it for me to control all of my assets while I'm alive?

How much complexity can I deal with?

How much risk am I willing to assume by pursuing aggressive strategies in my estate plan?
How you answer these basic questions also affects what is an appropriate plan for you. North Shore Advisory Group, Inc. has extensive experience in estate planning. We encourage you to talk to us about your specific goals and needs.
---